Welcome!

Wecome to St. Matthew's website. St. Matthew's Episcopal Church is a parish of the Diocese of West Missouri located in Raytown. In 2003 we celebrated our 50th anniversary of service in the Raytown community. We are an active congregation with many Opportunities for Ministry both within and outside the parish. Stewardship of relationships is a priority at St. Matthews. We care for and respect each other and it shows in our care of visitors and newcomers. You are always welcome and hospitality is a ministry we take seriously. more...
Vacation Bible School - Special Messenger Report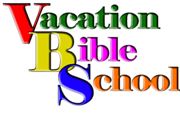 This year for the first time in nineteen years, St. Matthews, along with Blue Ridge Trinity, held vacation bible school. We had a total of thirteen children attend, with ten on any given evening. Our theme, provided by a handy "kit" that we purchased, was Maker Fun Factory, Created by God, Built for a Purpose. more...
Messenger - Special Issue
Click here to view a special issue of the Messenger about the Wagstaff fund raiser
Events
Click here for events this week
Shared Ministry
St. Matthew's has entered into a shared ministry agreement with Blue Ridge Trinity Lutheran Church (ELCA) that was effective March 1, 2016. Under this agreement the Rev. Dr. Orin Cummings is the Pastor of Blue Ridge Trinity and the Rector of St. Matthew's.
Vision & Mission
Vision

We are a community that seeks to serve Christ in all people through God's forgiving love.
Mission
We are here:
To offer sanctuary, acceptance and forgiveness
To strengthen and encourage each other
To advocate for and empower those in need, and
To worship, pray and grow in Christ.